Between the 28th and 30th of January 2022, the National Commission of AGEBR, the Brazilian Catholic Scout Movement, met in the District of Lorena/SP, in the city of Cachoeira Paulista, in São Paulo, in the premises of the headquarters of the Canção Nova Community.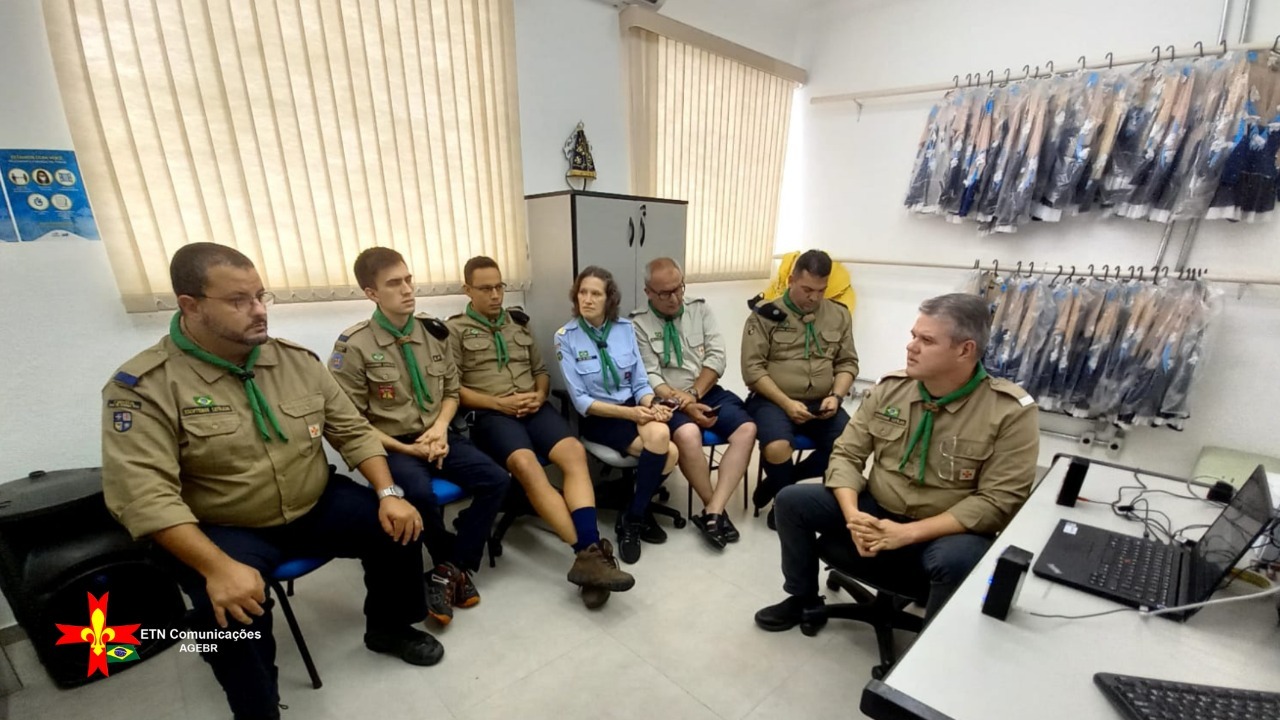 The meeting dealt with various internal matters of AGEBR, such as laws, ceremonial, and planning. In addition, the Chiefs of the National Commission had the opportunity to hold an online meeting with the UIGSE-FSE Federal Commissioner, Nathalie Flama, and the UIGSE-FSE Chairman, Jean-Luc Angélis.
The timely meeting was attended by Chiefs of different provinces in Brazil, namely:
Chairman of AGBER – Denis Duarte
General Commissioner Scout of AGEBR – Marcos Jolbert
National Secretary and Provincial of the South – Sérgio Mosele
National Commissioner of the Yellow Branch –Leda Magnabosco
National Commissioner of the Green Branch –Anderson Carvalho
Provincial of the Midwest –Leonardo Seville
Northern Provincial – Walter Junior
and the newest Provincial of the Southeast – Pierry Carvalho
The Religious Adviser of the District of Taubaté/SP, Father Patrick Carvalho, was also present on the second day of the meeting.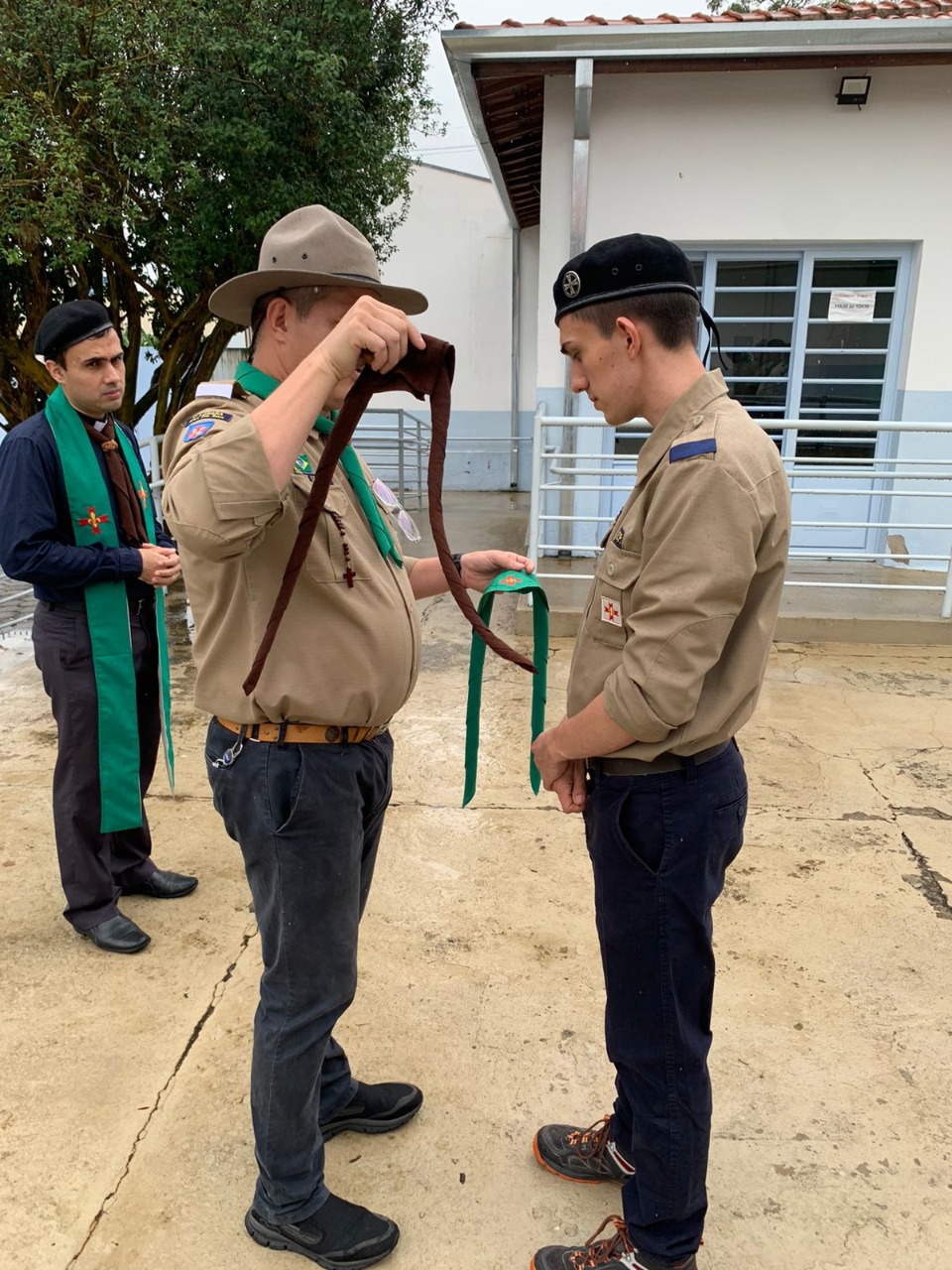 On Friday 28, the meeting opened with a pilgrimage to the National Sanctuary of Aparecida and then to the Canção Nova Community. On Saturday 29 after the prayer of Lauds, and Holy Mass, Chief Pierry Carvalho was invested as Provincial of the Southeast Region before starting our work. At the end of the meeting, Sunday 30 at 6 pm, after the Holy Mass at the Father of Mercy Sanctuary, in the Canção Nova Community, we all offer our mission, our lives, and our apostolate in Catholic Scouting to the Blessed Virgin, Mother of the Church.
Semper Parati!
Text: ETN Comunicações and Marcos Jolbert from AGEBR.